Ranthambore National Park needs no introduction to the wildlife lovers as we all know this famous tiger reserve forest in India for being the habitat of the legendary tigress named Machli, which was the most photographed and documented tiger in the wild when alive. I was so fascinated by the tigress Machli that I always wanted to visit the Ranthambore tiger reserve to watch her in its natural habitat, but for one or another reason I couldn't have managed to visit here earlier before the tigress died last year.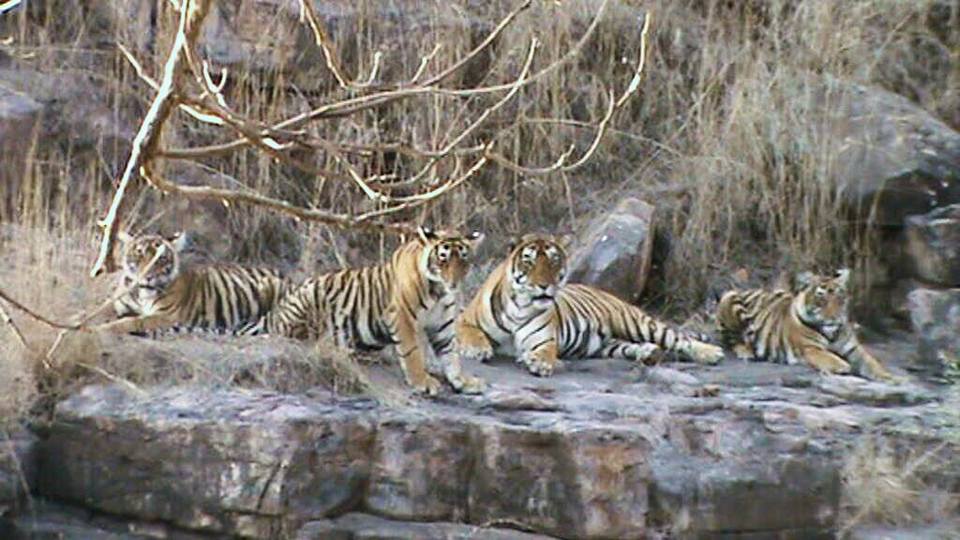 However, even after her not being physically present here anymore, our trip to the Ranthambore forest was stirred by our love for her as I often watch her videos and see her photographs shared by various wildlife photographers and tourists who happened to click her picture when she was alive and ruling the Ranthambore tiger reserve as a queen. We had booked the two safaris – one in the morning and one in the evening. And, we were really lucky as we got the sight of a tiger in our first safari as well as the sight of a tigress with her three cubs in the second safari on the same day.
We were really blessed that day as we got to see the tigress and her cubs from the few meters of distance that too for around one hour as they were resting lazily and playing with each other completely aloof from what was happening around them. The mother tiger was dozing off while her cubs were trying to play with her and thus not letting her sleep. Such an amusing mother-child playfulness of the most dangerous species of the wild was rare for any human being to see. We felt as if we were some special guest of Nature so awarded with such an enchanting sight.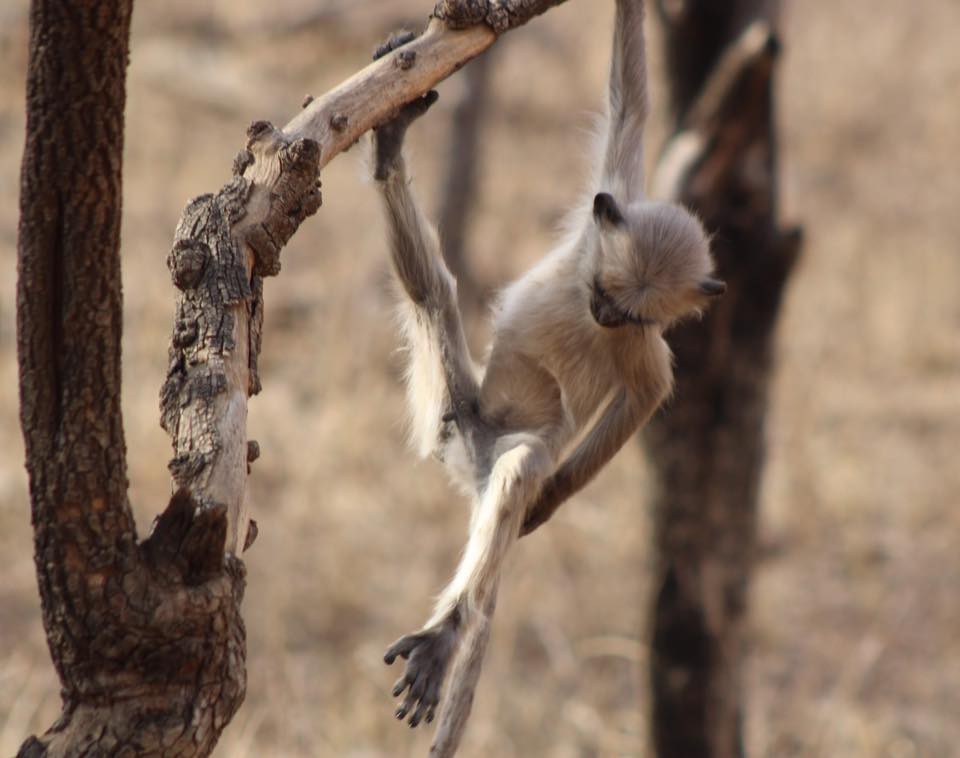 Though we were very much content with the sight of the tigress and her cubs, but there are many other animals in the forest which draw our attention with their beauty and behavior. Apart from the tiger, we also got amazing chances to spot honey bears, crocodiles around the lakes along with the abundance of deer and monkeys which were almost everywhere in the forest. We have also seen a good number of exotic birds which I had never seen before in any other sanctuaries where I had been earlier in India. They were indeed very beautiful and mesmerizing birds, perhaps they were migratory birds as I guessed.
Frankly speaking, my 2-day trip to Ranthambore National Park with friends was very much enriching for me and it really gave me much needed breathing air away from my chaotic work life in the city. This beautiful park offered me an opportunity to have a rendezvous with some of the amazing wildlife in their natural habitat. I will recommend every wildlife lovers to visit this tiger reserve as most probably you will be bestowed with tiger sighting along with other wild animals and amazing natural beauty.